Wes Evans – Video Ad Mini-Course
Sale page : Wes Evans – Video Ad Mini-Course

RECORD A VIDEO AD USING YOUR IPHONE OR ANDROID SMARTPHONE!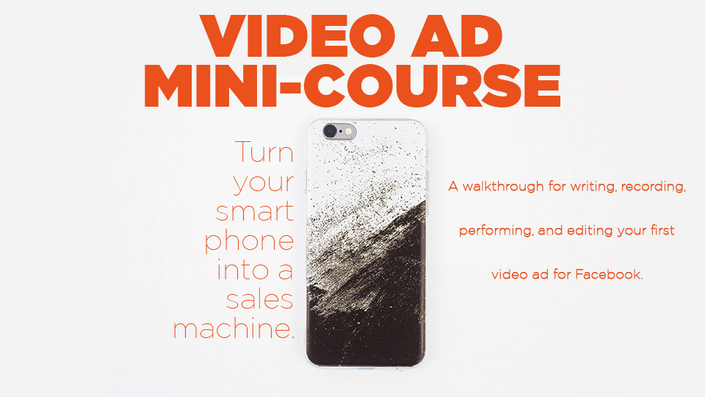 A crash-course in writing, shooting, and editing a video ad!
Gear overview:
Smartphone + video app $4 for iPhone, $0 for Android
Tripod $24 & Phone clip $8
Rode Smartlav+ $68 & Extension cable $9

Video editing software – we'll be using Camtasia, but any software you're familiar with will work just fine.
(Detailed walkthrough included.)
GET VIDEO AD MINI-COURSE – WES EVANS, ONLY PRICE $47
COURSE CURRICULUM
Intro & Overview
Let's do something cool. (2:48)
Writing the script
Write the script (template included)
Setting up gear, phone apps, and camera settings
Gear List

iPhone Camera App Walkthrough (8:00)

Android Camera App Walkthrough (4:43)

Setting up your Tripod, Smartphone Camera, and Rode SmartLav+ (4:13)

Setting up your LED Light & Umbrella (5:22)
Finding your frame!
Daylight Scouting (23:03)

Nighttime Scouting (9:23)

Cleaning up your frame (15:44)

Final Setup (1:11)
Record! (And performance tips)
Recording Tips! (Focus, clothing choices, mic placement, eye contact, and more.) (14:24)

Performance (7:38)
Editing
Android: Transferring video (1:50)

iPhone: Transferring video (1:24)

Editing in Camtasia (12:48)
---
TERMS OF SALE
After you make payment, we will send the download link to your email. Our file hosted on Pcloud, Mega.Nz and Google-Drive.
We provide a download link including full courses as my description. Do NOT include any access into Groups or Websites!
COURSE CHIP – The Best Discounted Courses Market
More Courses: Forex Trading0