Khalid Hamadeh – Facebook Ads Training – Lessons from a Former Facebooker
Sale page : Khalid Hamadeh – Facebook Ads Training – Lessons from a Former Facebooker
LEVEL UP YOUR FACEBOOK ADS KNOWLEDGE.
FACEBOOK ADS HAVE NEVER BEEN MORE POWERFUL, YET COMPLEX. THIS COURSE WILL GIVE YOU ALL THE SKILLS YOU NEED TO BUILD THE MOST EFFECTIVE, AFFORDABLE, AND PROFITABLE FACEBOOK CAMPAIGNS.
I WORKED AT FACEBOOK FOR 3 YEARS, ADVISING THE FASTEST GROWING ADVERTISERS IN THE WORLD ON THEIR FACEBOOK ADS STRATEGIES. NOW, I'M PASSING THAT KNOWLEDGE ONTO YOU.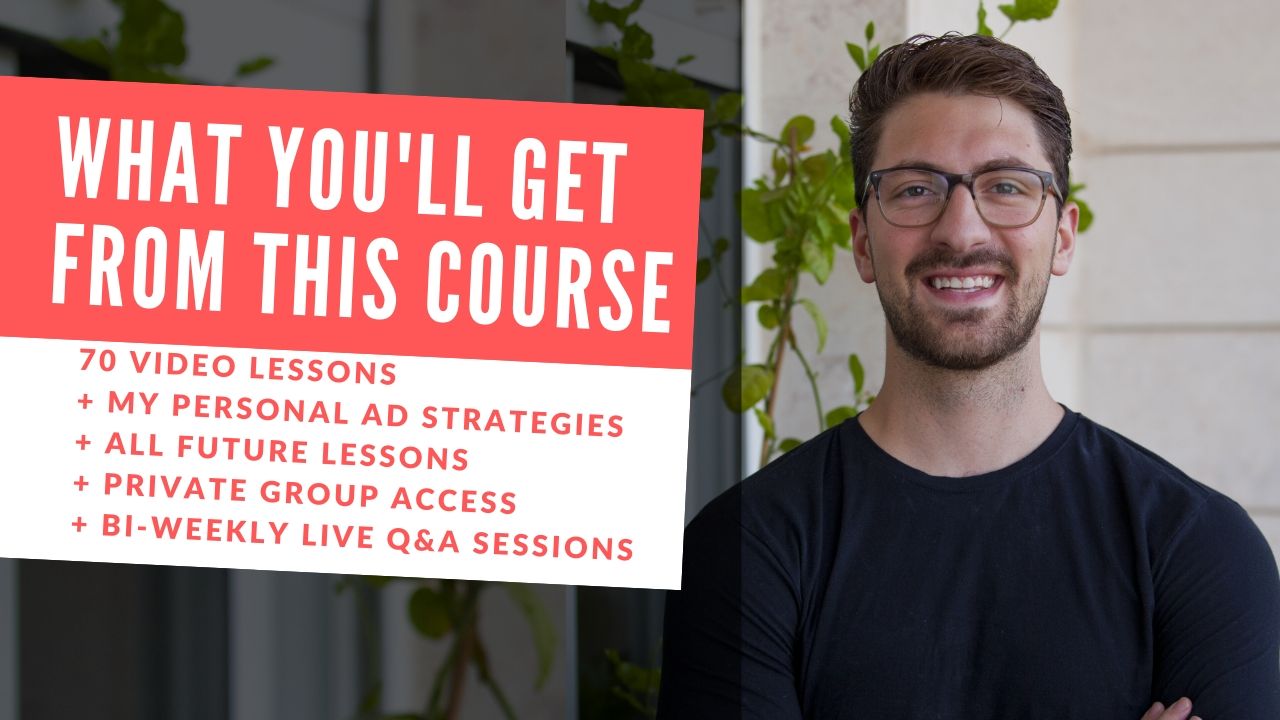 CHECK OUT THIS FREE LESSON FROM THE COURSE!
The complete course includes 60+ video lessons (and growing!) on-demand, and exclusive access to my private Facebook group.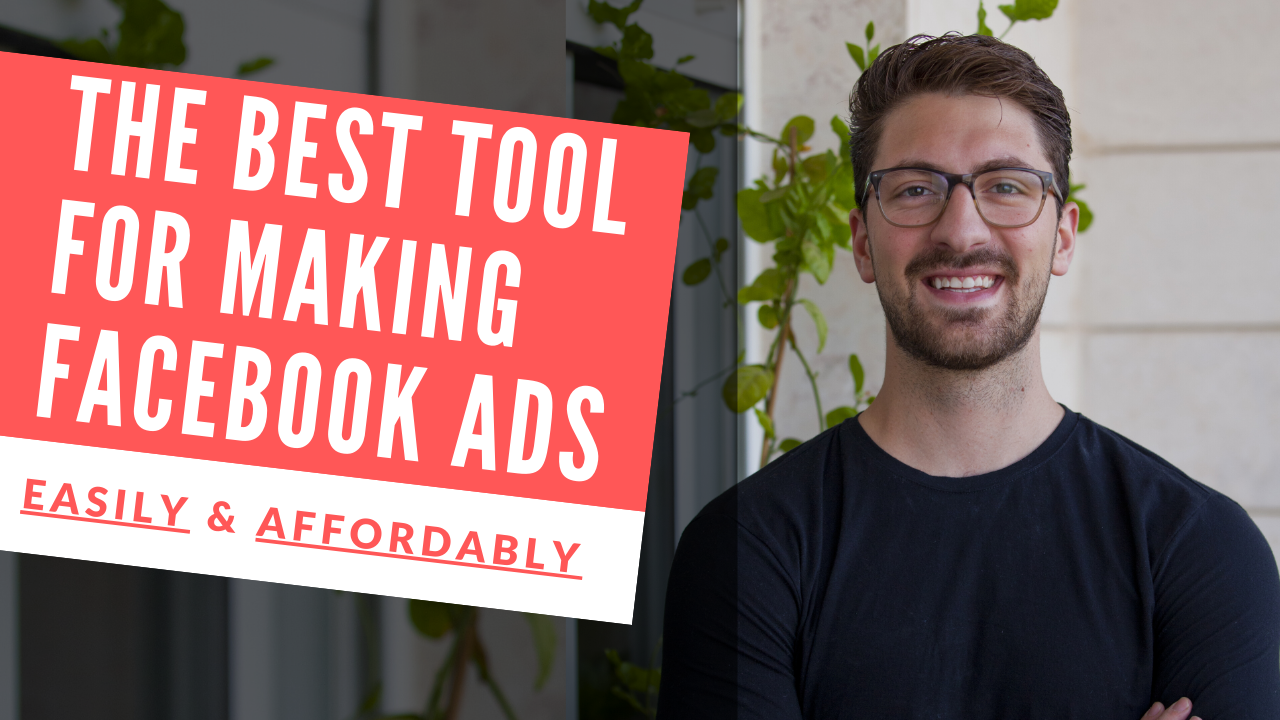 THE COURSE IS FOR USERS THAT WANT TO IMPROVE THEIR PROFITABILITY AND EFFECTIVENESS USING FACEBOOK ADS, THROUGH LESSONS YOU WON'T FIND ANYWHERE ELSE ON THE WEB.
THIS COURSE WILL ENABLE YOU TO MORE CONFIDENTLY LEVERAGE FACEBOOK ADS TO DELIVER BUSINESS OUTCOMES.
With proven methods, used by the most sophisticated advertisers. Want to access a free mini-course?
COURSE CURRICULUM
Introduction
Welcome!(0:15)

Brands Built Entirely on Facebook & Instagram – What do They Know?(1:07)

About Me(2:11)

What You'll Learn in this Course(2:04)

Agenda for This Course(1:13)
Facebook's Ad Ecosystem
Facebook's Ad Ecosystem and the 10 Year Roadmap(2:20)

Beyond the Facebook Blue App(2:05)

Cross-Channel, Cross-Device, Identity Tracking(0:55)

The Emergence of Digital Native Companies, Built on Facebook and Instagram(2:43)

Programming the Right Instructions: Campaign Objectives(2:38)

Modern Problems Require Modern Solutions(2:20)

Ad Ecosystem Quiz!

NEW: Ads Manager Part 1: Beginner 101, Navigation, and Reporting(19:25)

NEW: Campaign Structures: Evolving From Basic to Advanced(12:50)
How to WIN the Facebook ad auction
How the Facebook Ad Auction Works(1:58)

The Underlying Auction Formula That Runs EVERYTHING(5:02)

How to Win at the Auction(4:30)

Minimizing Constraints on Delivery(1:13)

Why are Lookalike Audiences So Powerful?(2:19)

Building a Robust Lookalike Targeting Strategy(4:02)

NEW: A Step-by-Step Guide to Setting Up Lookalike Audiences (in Ads Manager)(8:20)

The "Learning Stage" of Optimization(1:46)

Preventing "Significant Edits" & Learning Resets(3:08)

What Exactly is the Facebook Pixel? Why is it a MUST?(2:51)

Facebook Pixel Implementation Principles(5:45)

Placement Liquidity (Automatic Placements & Asset Customization)(3:16)

Post-Click User Experience(2:49)

Key Takeaways(3:29)

Ad Auction Quiz!
What the Best Advertisers Do
Who are the Best? Why Should We Care What They Do?(2:12)

The Automation Mindset(1:02)

5 Principles to Remember(0:38)

1. Automated Account Structures(3:17)

2. A) Campaign Budget Optimization(3:28)

2. B) Example of Campaign Structure(2:44)

3. A) Bid-Constrained vs Budget-Constrained(2:41)

3. B) Manual Bidding – How Do You Do It?(3:39)

3. C) Manual Bidding – How Does It Actually Work?(4:06)

3. D) Manual Bidding Examples – How to Choose the Right Bid Amount(5:04)

3. E) Advanced Bidding Strategy with LTV Cohorts(2:40)

3. F) Cost Cap vs Bid Cap vs Target Cost Bidding(3:43)

4. Laser Focused on Signal Volume(6:28)

5. Fully Leveraged Targeting Capabilities(4:11)

Key Takeaways(1:47)

What the Best Advertisers Do – Quiz!
How to Build Amazing Ads
The Mobile Attention Span(1:55)

Creative Best Practices and Considerations(2:39)

Stories + Feed Video + Static = Winning Combination(0:55)

Deconstructing Excellent Ads – Part 1(2:52)

Deconstructing Excellent Ads – Part 2(2:29)

Deconstructing Excellent Ads – Part 3(1:55)

Adding Motion to Static Images (Cinemagraphs)(0:59)

The Ad Library – An Incredible Tool No-one Knows About(3:14)

Animoto – My Choice for Building Great Ads(4:52)

Creative Hub Gallery – For Inspiration & Exploring New Formats(1:33)

Native Ads Manager Editor – Quick & Easy Templates(0:56)

Canva – General Design Resource with Templates(1:18)

Key Takeaways(3:26)

How to Build Amazing Ads – Quiz!
Newly Added Content and Advanced Lessons
Lead Ads Part 1: What are Lead Ads & Who Should Use Them?(4:34)

Lead Ads Part 2: Why Use Lead Ads?(3:28)

Lead Ads Part 3: Step-by-Step Tutorial, How to Setup a Campaign + Copywriting Tips(18:05)

Lead Ads Part 4: Best Practices(4:43)

eCommerce Campaign Structure Guide(30:05)

Dynamic Creative: Super-Easy, Automated Ad Creation(10:35)

Ad Policy Part 1: Policy Compliance(19:26)

Ad Policy Part 2: Preventing Disables, Appeals, Limiting Impact on Business, and More(16:55)

Ad Policy Part 3: How to Create Backup Business Manager, Ad Accounts, and Audiences(11:13)

Scaling Ad Spend Part 1: Case Study + Prerequisites(12:13

Scaling Ad Spend Part 2: How I Scale, Scaling Tactics, and Leaky Buckets(30:06)

The Audience Overlap Analysis Tool(11:26)

Conversion Optimization Windows(10:30)

COLD Starts: How to Start with No Data, the Cascading Method(9:37)

Dynamic Ads Part 1: Intro, Benefits, and Requirements(11:35)

Dynamic Ads Part 2: Step-by-Step Tutorial(22:34)

Video Poll Ad Unit: Quick Tutorial(6:01)
Conclusion
Congrats on Finishing the Course!(0:30)

What's Next?(1:33)
---
TERMS OF SALE
After you make payment, we will send the download link to your email. Our file hosted on Pcloud, Mega.Nz and Google-Drive.
We provide a download link including full courses as my description. Do NOT include any access into Groups or Websites!
COURSE CHIP – The Best Discounted Courses Market
More Courses: Forex Trading0